Boat Launch on Moira Lake>
Boat Lauch on Moira Lake
The beautiful Moira Lake and Boat Launch is the perfect spot to fish, swim, canoe or practice your photography skills. Better still Moira Lake is conveniently located off of Highway 62 and has ample parking, washrooms and a shaded picnic areas. For the fisher-folk there are muskie, pickerel, bass and walleye a plenty in Moira Lake offering a reel great day out!
The Boat Launch is run and maintained by the Madoc Kiwanis club please contact them with any questions or concerns you may have: (613) 473-0344
Hidden Spots at Moira Lake Boat Launch
In 2013 a boat launch revitalization project has started, led by Madoc Kiwanis Club. The Moira Lake Educational Boardwalk was built by Ducks Unlimited volunteers and CHSS students. 
Check out the marshland boardwalk trail next to the boat launch! Generally considered an easy route, it takes an average of 5 minutes to complete.
This is a popular trail for birding, hiking, and exploring!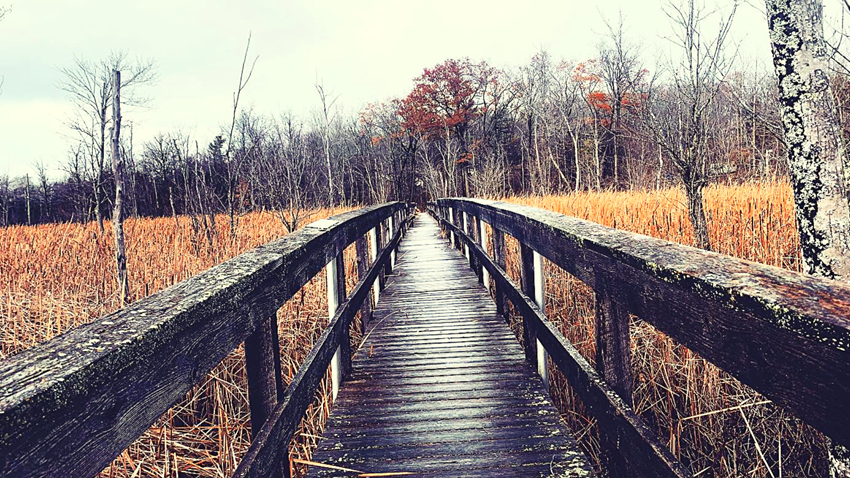 This unique spot is located on Boat Launch Road, right next to the Education Board Walk Trail.
The former property of the Huntingdon Fluorspar Mining Company, where they operated from 1952 to 1960. Astonishingly, extracting 3,700 tons of fluorspar ore from this former mine. Percy Lake Mine is one of many mines that operated in the Municipality of Centre Hastings.