Parks
Centre Hastings is very fortunate to have a variety of local parks and recreation locations and green paces. Here are the following parks in Centre Hastings has to offer:
Trails
Centre Hastings is home to several natural and groomed trails suitable for walking, ATV's and snowmobiling including:
The Trail of Two Lakes follow the old Belleville and North Hastings Railway (B&NHR) short-line railway bed from just north of Belleville to Madoc. A length of 33 km. The trail provides wonderful views of Moira Lake just south of Madoc.
Come explore the 9.50 km section from Madoc village to Moira Lake. The point-to-point trail in Centre Hastings, Ontario. Generally considered an easy route! This is a popular trail that is available for all enthusiasts from cross-country skiing, hiking, horseback riding, and biking!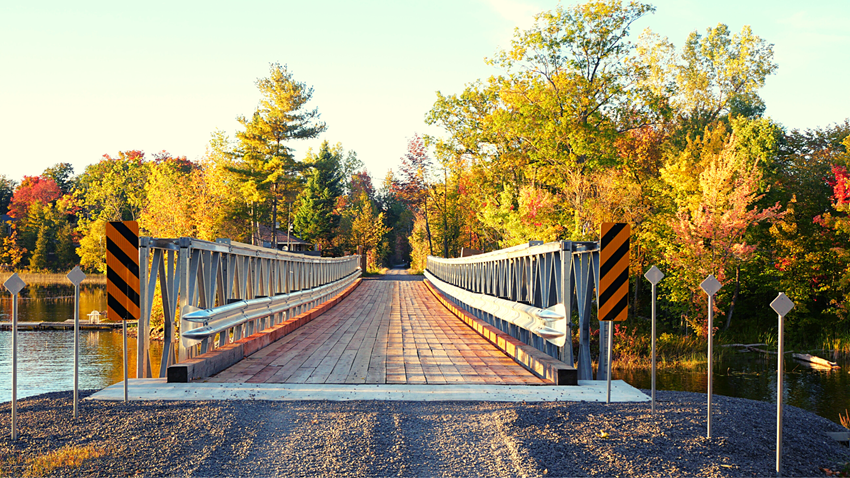 In the village of Madoc, Deer Creek flows through the historical downtown and local area. Deer Creek has many vantage points to observe and get a glimpse of this beautiful waterway. The Deer Creek stretches from Highway 7 and streams into Moira Lake.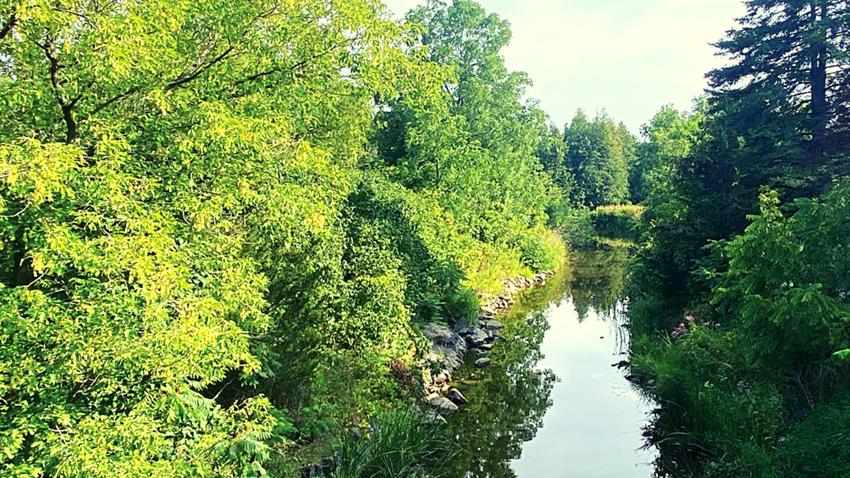 Eastern Ontario Trail Alliance
The Centre Hastings Heritage Loop is a beautiful scenic trail that takes you on a tour along side the villages of Madoc, Marmora, and Stirling just to name a few! Enjoy the serenity of being at one with nature as you travel through the picturesque township of Madoc.
Centre Hastings Heritage Loop Experience Instructions
Leave Tweed and head west until you come to a bridge over a trail about 17km to 22 km out
Go down the ramp to the other trail below and head North you will come to Madoc at the end of the trail follow along a street until you come to the trail beside the Ambulance station go along side the ambulance station and follow the trail you will come to a long bridge and then you go out to # 7 highway.
Cross the highway follow the road beside Tim Hortons and around by the fuel station. You will come to # 62 highway
Follow # 62 highway until you come to Eldorado. Just north of the sign that says Eldorado at a corner you will see the trail turn left.
Go south on the trail
After riding about 30 km on the trail you will come to # 7 highway again cross over and follow the trail until you come to an intersection continue to head south most likely about another 25 km you will come to another intersection turn left and head towards Stirling. Go through Stirling following the trail.
You will cross a few bridges and then come to another intersection turn left and head north east but mostly north follow the trail until you come to the bridge that is above the trail. Go up the ramp and turn right head east back to Tweed
Come and enjoy the many features of the Eastern Ontario Trails!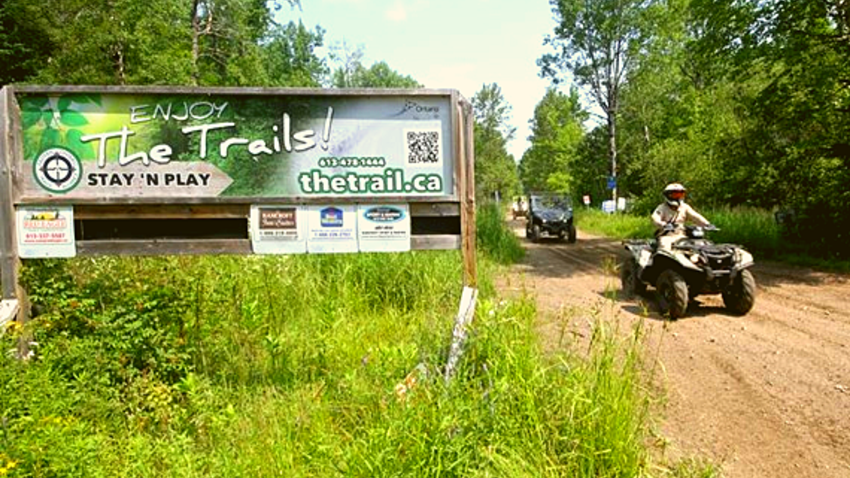 Drag Lake, Memorial Picnic area, Crookston bridge, Moria Lake, Deer Creek Bridge, Marmora Mine, Within Tweed Madoc Marmora and Stirling you will find accommodations, restaurants and fuel stations.